"Bravo! Through, interesting, applicable! Your presentation and the hands-on experience gave me the knowledge and the confidence to apply this work immediately, and with amazing results.
It was fun as well as enlightning, educational and practical. Please send me information on other available seminars."
Michelle W. LMT
Dr. George Goodheart, D.C., founder and developer of Applied Kinesiology said, "Where it is, it usually ain't".
Treating the Low Back Before Touching It
Low back problems rank second (2nd), after headaches, as a major complaint of patients seeking therapy.
CIBA collection
In this presentation you will learn the mechanics of lower back pain caused by structures distal to the low back. This approach to addressing the low back has stood the test of time. It offers a different point of view. It is based on Vladimir Janda's Crossed Pelvic Pattern and laws of physiology. Specific muscle hypo and hyper t onic patterns will result in an anterior pelvic tilt and an increase in the lumbar lordosis. This will cause a compression of the lumbar facet joints resulting in lower back pain and limited mobility. Chronic compression can lead to facet joint arthritis.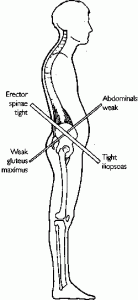 Nearly every new patient that comes into my office seeking treatment for lower back complaints fails a simple supine hip flexor muscle test. A sway-back position of the lower back is almost a given in today's forward-flexed life style. The strategy behind this approach is addressing an area of complaint (in this case, the low back) without touching it. By understanding and applying basic laws of physiology and the pelvic crossed syndrome, you will learn and experience the effects of distal imbalances on low back structure and function. The emphasis of this work is on the "Neuro" aspect of manual therapy. Treatment directed to the involved neuro-muscular component (muscle spindle or golgi tendon organ) provides an immediate response verified by muscle testing, increased range of motion and a decreased sensation of pain. This two-day presentation includes an in-depth discussion of the physiological principles upon which this approach is based. These principles include Davis's Law, the Law of Facilitation, Reciprocal Inhibition and the Pelvic Crossed Pattern.
In this seminar you will also learn manual muscle testing and treatment techniques directed to nervous system receptors. You will also learn how laws of physiology dictate muscle hypo and hyper tonicities that will result in faulty movement with subsequent pain and discomfort. You will learn preventative and rehabilitative strategies to teach your clients…and use yourself!
I have taught this seminar in Florida many, many times since 1982. Over the years I have continued to learn, tweak and add to this presentation. I am confident that you will take and use this information and your new skills for your and your client's benefit.
Please know the Origin, Insertion and Actions of the following muscles:
Rectus femoris
Psoas
Abdominals
Hamstrings
Piriformis
Gluteus Maximus
Former participants overwhelmingly agree that this two-day workshop is fun as well as enlightening, educational and practical.
I am looking forward to sharing this knowledge with you!
Thomas Liberto, LMT, NSCA-CPT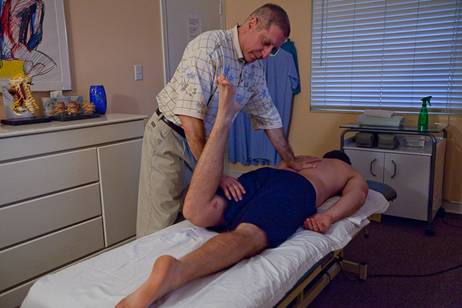 For Additional Information or Scheduling:
Thomas Liberto, LMT, NSCA-CPT
309 Lake Avenue
Lake Worth, FL 33460
Telephone: 561-420-3272
Email: thomas@libertotherapy.com